On August 14, the city party secretary, President of ccpit segment XiaoLi led to linyi saint-gobain refractory co., LTD., shandong shengyang group co., LTD. Visit a research. Luo Zhuang district party committee, deputy secretary of the district mayor zhang qiang, district deputy district, the district secretary of the party working Li Jianning accompanied by related activities, respectively.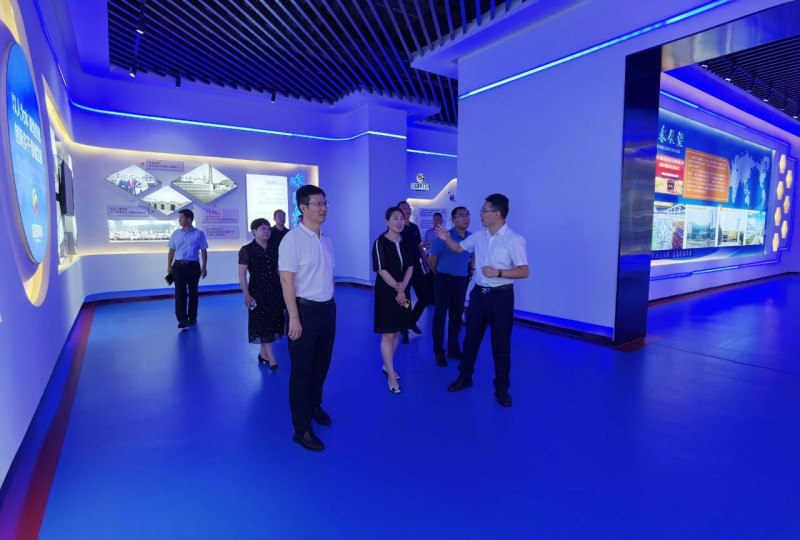 Findings into a line has field to see the production workshop, a detailed understanding of the current situation of production and operation, and to develop the international market, enterprises to develop new forms of communication with head enterprise carried on the thorough discussion.
Linyi saint-gobain refractory co., LTD., hope with the help of trade promotion system resources advantage, in such aspects as optimizing business environment, market development to strengthen the cooperation, enhance the risk resistance ability of the enterprise. Shandong shengyang group hope based on high-end smart, in such aspects as extending industrial chain, overseas information sharing, strengthen cooperation with the participation of trade promotion system constantly stimulate the enterprises to develop new energy.
XiaoLi said, "speak for industry and commerce, service enterprise" is the responsibility of the ccpit, how to more effective service for the enterprise has always been the unremitting pursuit of ccpit. The next step, the municipal ccpit will, as always, play a role of function, strengthen resource advantage and concentrate the power of enterprise, solid high efficiency for the enterprise in the international and domestic "binary" escort.
Luo Zhuang district business bureau, district ccpit responsible for comrades with ccpit and the related department office to participate in the activities.