By the morning of July 18 E with E network supported by "fu set sail to the new foreign trade new journey - foreign trade enterprise how to efficient global intelligent layout overseas marketing & AI for" the success of the public class, ccpit party deputy secretary and vice President of linyi Guo Mingde and center attended, the attending enterprises more than 300, more than 200 online forum.
As an important part of modern economy, foreign trade to the country and has a crucial role in the development of enterprises, the public class invited has rich experience in the field of foreign trade marketing, general manager of guangzhou product push Zheng Guanghong, another dual li, general manager of greater China general agent of jinan search alliance, linyi well-known foreign trade experts Wu Yuzhou well-known experts in the field of big data, and the customs of Shanghai foreign trade commune doubleclick CEO, etc., they share with attending enterprises foreign trade experience, insights, and ideas for development, make the linyi foreign trade enterprises to better understand and respond to challenges and opportunities in the field of foreign trade.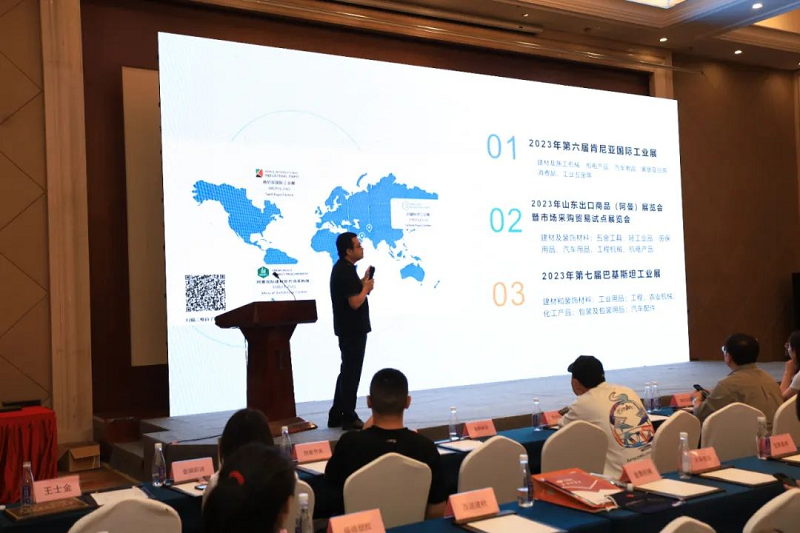 Attending enterprises according to the foreign trade enterprise is in the transformation of cross-border new track, the public class is very meaningful and value, for enterprises to understand the global trade of the new situation, how to use whatsapp, emails and intelligent robot of foreign trade and foreign customers to communicate effectively, to change the tools and ideas of foreign trade for the guest.