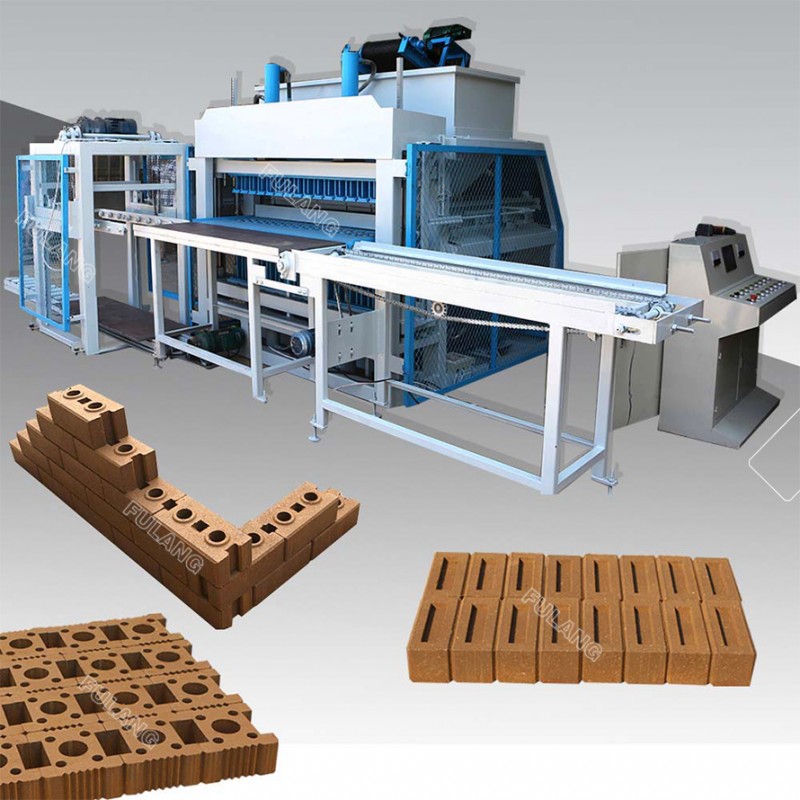 Main Feature of FL10-10 Automatic Interlocking Stabilised Soil Block Machine
1. Function
Automatic compressed soil earth interlocking brick block machine can produce various interlocking bricks by changing moulds.
2. Large capacity
Making 10 pieces bricks at one time, and shaping cycle o
nly 8~10 seconds, so the daily capacity as high as 28800 pieces.
3. Advanced technology
Hydraulic pressure technology is adopted by this machine, the pressure can be as high as 60Mpa, so the blocks produced are of good quality, large density and high strength.
4. High quality mould
All mould use precise wire cutting and carburizing heat treatment to prolong its service life.The machine frame is made of special thick steel and using special welding techniques. The whole machine is strong and durable
Main technical parameter

Dimension of host machine

2400*2100*2200mm

Voltage

Adjustable

Shaping cycle

8-10s

Host machine power

18.5KW

Hydraulic system pressure

60Mpa

Weight of the electric motor

165kg

Piece/Mould

10 Pc/Mould

Raw material

Soil, clay, earth, etc










Theoretical production capacity

Size (L*W*Hmm)

Pcs/Hour

Pcs/Mould

Pcs/Shift(8h)

350*150*100mm

3600

10

28800

350*150*100mm

3600

10

28800

350*150*100mm

3600

10

28800

350*150*100mm

3600

10

28800

350*150*100mm

3600

10

28800

350*150*100mm

3600

10

28800
Machine details