Thousands of Americans on Saturday rushed to buy Szechuan sauce at McDonald's restaurants after the fast food restaurant chain announced that it was bringing back the sauce for one day only, thepaper.cn reported on Oct. 9.
According to The New York Times, McDonald's first launched the sauce in 1998 for promotion of the film "Mulan," and brought the sauce back after it was mentioned on the popular American animated science-fiction sitcom "Rick and Morty" shown this April.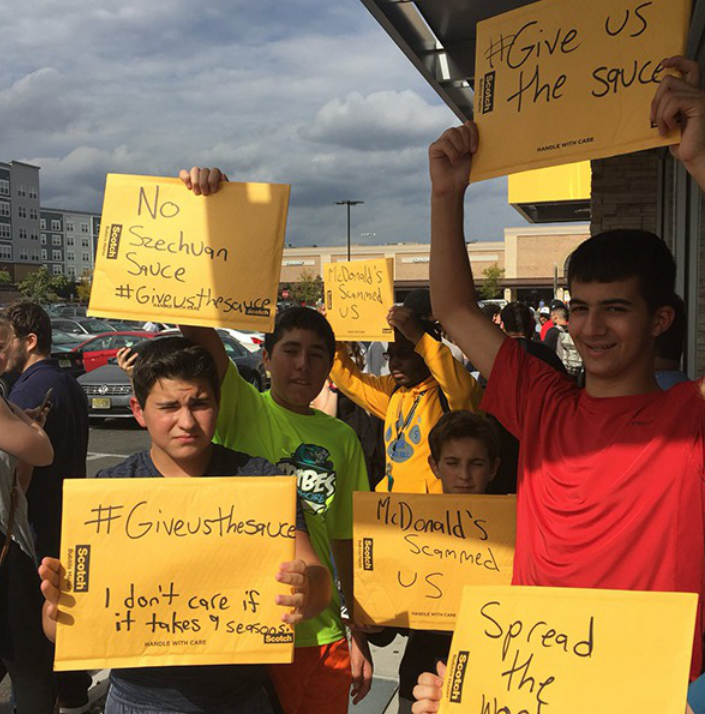 Many people failed to get their hands on the sauce after lining up for hours because of limited supply and chaotic scenes unfolded at restaurant chains across America.
McDonald's later responded to the snafu and said they felt sorry about failing to supply customers with enough sauce and promised to bring it back once again this winter. The sauce will be available at many McDonald's restaurants.

(For the latest China news, Please follow People's Daily on Twitter and Facebook)(Web editor: Hongyu, Bianji)